Here are steps you can take to maximize your battery's health:
The next time you're at your local Hyundai dealer, ask for a complimentary multipoint inspection, which includes a battery test.
Today's cars are virtually computers on wheels. The battery is the heart of the vehicle and supplies electricity to the complex computer and controllers. Keeping your battery in top shape and prolonging its life will help ensure it provides the zap to power your Hyundai's zip.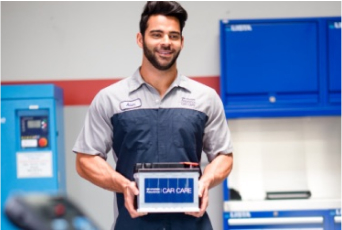 Need Battery Service?
Contact Your local Hyundai Dealer Today!
Delaying battery service can leave you stranded. Let us provide the best possible service for your Hyundai.
Schedule Battery Service